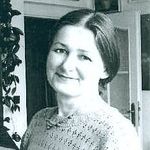 Helena Hrušková
*1955
Academic painter
Biography
The leading painter Helena Hrušková grew up in an artistic family, her father was academic sculptor Miloš Hruška, her mother was an academic painter Helena Hrušková - Slavíková. Her daughter inherited their talents, and her talent was also greatly influenced by her stay in the Eagle Mountains, where she spent her childhood. She graduated from the Academy of Fine Arts in Prague with Professor František Jiroudek. / National Artist František Jiroudek (1914–1991) Czech painter, graphic artist, stage designer and teacher.
Additional info
In 2003 she received the Masaryk Academy of Art Award for her artistic activities. She is a member of the FEMINA art group and the Union of Fine Artists.
Her paintings are represented in private collections around the world. Since 1999 she has been regularly exhibiting paintings in the Senate of the Czech Republic.
Other artworks by this author